Claudette - July 15, 2003
Beeville, Texas
Claudette START 1(Dehnert photos) 2 3 (Mike Antinarella photos) NWS Archive


If you have photos related to the hurricane, we would like to put them on our site for historical referencing. If you send them or bring them by the Chamber office, we will give you credit for the photo, if you like. Chamber of Commerce
Claudette, "blasted" through Beeville July 15, 2003 in the afternoon. The winds did damage which can be seen on the photo pages. The rain was blowing sideways during the storm. Many section of Beeville were without electricity for several hours with some more that a day. For a time, the city residents experienced a water shortage because of a power outage at the pumping facility in Swinny Switch.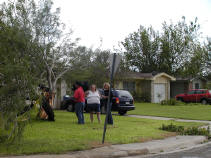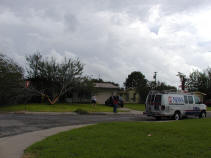 Channel 3 News Covering Claudette in Beeville - July 16, 2003
We heard that WOAI was also in Beeville but we have no photos.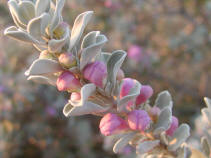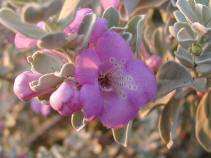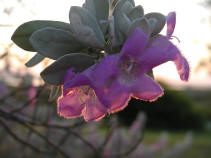 July 14, 2003 - Purple Sage in full bloom 24 hours before Claudette reaches shore