Curriculum
Program
Speakers
The Year Ahead
The Sessions for 2000
Participants will attend nine sessions over the year.
Classes are devoted to a countywide, statewide and regional orientation with emphasis on providing leading-edge information not readily available, reframing the debates on issues from the environment to economic development, and dialoguing about creative problem solving.
Some sessions are dedicated to interactive skill enhancement and leadership concepts expansion. The hands on programming allows participants to stretch mentally while interacting with each other as they develop a toolbox of techniques to use in professional, civic and personal endeavors.
Leadership Bee County is earning a reputation for featuring prominent speakers who are recognized authorities in their fields. The program involves leaders who reflect a wide range of professional expertise. Elected officials, business entrepreneurs and other experts lead sessions designed to challenge participants.
Recent speakers include: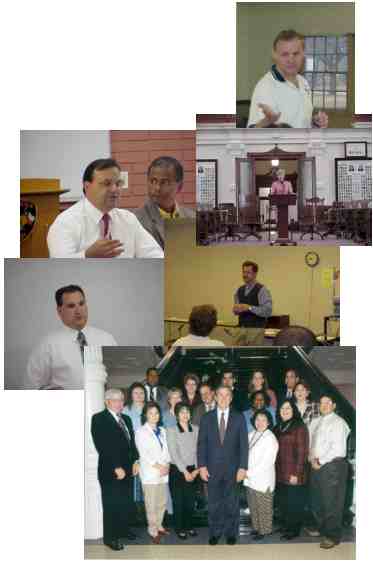 DR. WILL WEBER, Dean, University of Houston

JUDY HAWLEY, Texas State Representative

MARGARET MOSER, Local Historian

DR. JUDY STALLMAN, Professor, Texas A&M

JUDITH ZAFFIRINI, Texas Senator

GEORGE W. BUSH, Governor of Texas

CHRIS SHIELDS, Legislative Consultant

SCOTT ELIFF, Communications Expert

JOHN CORNYN, Attorney General of Texas
Leadership Bee County will examine issues challenging our area and some of the forward-thinking solutions that will lead us through the coming years.
Updated Thursday, December 21, 2006
Created April 12, 2000